2/11/10 Coyote attacks New Brunswick woman.
A New Brunswick woman who wrestled with a coyote Wednesday was still shaken hours afterwards but managed to walk away needing only a tetanus shot and a bandage.
Marie Simon of Saint-Charles, near Richibucto, said she went into her backyard about 2:30 a.m. to let her puppy Sampson out.
"He started pulling to go back in the house," Simon said. "I thought it was just a puppy thing, and I heard a snarl and I turned around and I thought it was just a dog and ended up it was coming right at me. All I could see was teeth." --snip-- Read Story Here.
1/27/10 GREENBURGH, N.Y. -- Police in Westchester County are looking for a coyote that has attacked twice. The first incident involved a woman walking on a trail. The second involved a pit bull. Both attacks happened in the town of Greenburgh. What began as a leisurely afternoon stroll through a local wooded park ended in a shockingly violent and unexpected attack. ---snip--- Read story Here.
10/28/9 Cape Breton park. Toronto singer killed by coyotes.
Taylor Mitchell, a 19-year-old Toronto singer whose debut album was released in March, has died in a Nova Scotia hospital after being mauled by coyotes in a Cape Breton park.
Mitchell was hiking Tuesday on the Skyline Trail in Cape Breton Highlands National Park when she was attacked by two coyotes. Another hiker, who was walking nearby, heard her cries for help and called 911. -snip- Read the story here.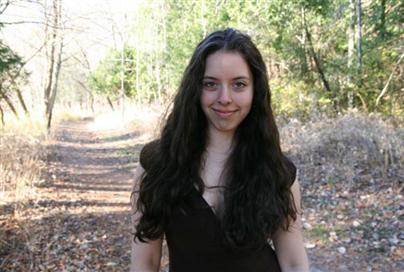 Toronto singer and songwriter Taylor Mitchell was attacked by coyotes in Cape Breton Highlands National Park.
2/23/2009 Denver, CO Coyotes attack Denver woman, dog
State wildlife officials say coyotes attacked a 51-year-old Denver woman walking her dog on Saturday evening. The woman reported being surrounded by three coyotes near her home on the 3900 block of South Oneida Street. She said two of the animals attacked her 75-pound Labrador retriever. When she tried to protect her pet, one of the coyotes scratched and bit her. --snip-- Read the story HERE.
Metro Denver Coyote Attacks on the Rise
Erie Boy Undergoing Rabies Treatment After Coyote Attack
Coyote Attacks Broomfield Woman
5/8/8 Lake Arrowhead, CA Coyote Drags Toddler From Front Yard. Animal Releases 2-Year-Old Girl When Mom Appears; 3rd Incident In 5 Days. A coyote grabbed a 2-year-old girl by the head and tried to drag her from the front yard of her mountain home in the third incident of a coyote threatening a small child in Southern California in five days, authorities said.
The coyote attacked the girl around noon Tuesday when her mother, Melissa Rowley, went inside the home for a moment to put away a camera, the San Bernardino County Sheriff's Department said in an incident report.
Rowley came out of the house and saw the coyote dragging her daughter toward a street. She ran toward her daughter, and the animal released the girl and ran away, said sheriff's spokeswoman Arden Wiltshire. ---snip--- Full article here. Another article here. Video here.
5/2/8 Chino Hills, CA. A nanny pulled a 2-year-old girl from the jaws of a coyote Friday when the animal attacked the toddler and tried to carry her away in its mouth, officials said.
The girl was playing in a sandbox at Alterra Park in Chino Hills in San Bernardino County. Around 10:30 a.m., the caretaker heard screaming and saw a coyote trying to carry the child off in its mouth, officials said.
The babysitter grabbed the child and pulled her from the coyote's grasp, the sheriff's department said in a statement. The coyote then ran off into nearby brush.
The child suffered wounds to her buttocks and was taken to Chino Valley Medical Center and was later released, director of nursing Anne Marie Robertson said. She was later transported to Loma Linda University Medical Center to receive the rabies vaccine. ---snip--- Read news article here.
12/24/7 Erie, CO --- Woman bitten, two dogs dead after coyote attack. On Christmas Eve, Janice Shattuck and her family had to have their dog "Lola," a 3-year-old Maltese, euphemized. Earlier in the morning, another of their dogs "Eddie," a 9-year-old Jack Russell Terrier/Shih Tzu mix, died after being attacked by coyotes.
"To have this loss on Christmas Eve, it's a staggering loss. I know that may sound ridiculous, but we care so much for our dogs. It's terrible," said John Shattuck. The dogs were attacked Sunday. Janice Shattuck let two of the family's four dogs into the yard. Within minutes she heard a commotion outside and ran out to see what was happening. When she got out to the back yard she saw four coyotes, two were inside the fence. Both of her dogs were in the jaws of the coyotes. She started swinging and kicking at the coyotes hoping to free her pets. She managed to free Lola, but the coyotes dragged Eddie away. ---snip--- Read the story Here.
12/12/7 Canmore, Alberta -- Coyotes test negative for rabies after attacking 3 children.
Three coyotes have tested negative for rabies after three children were attacked last week in southern Alberta. Fish and Wildlife officers caught and tested the animals after three children were attacked in Canmore, Alta., which is about 100 kilometers west of Calgary. "Parents will probably feel relieved," said Tanya Stahl, whose four-year-old son Ethan was attacked at the town's busy Skate with Santa event Dec. 12.
The coyote first bit another 10-year-old boy on the leg. Skaters scared the animal away, but it returned and bit Ethan's jacket, said Stahl. ....snip.... Read the story Here.
7/3/7 Frankfort, Indiana -- Pit bull ailing after coyote attack. Peanut, a 1-year-old pit bull, is recovering after being attacked by a pack of coyotes Sunday afternoon. Janelle Burgin said her dog was running loose near her rural Frankfort home when she heard him squeal and knew something was wrong. He was bitten all over his hind end, had claw marks on his side and bites on his head and neck. "If we hadn't got out there, he wouldn't have stood a chance," Burgin said. When she saw the coyotes near the woods, she ran into the house to get her brother. ....snip.... Read the story here. (These have to be tough coyotes to take on a pit bull!)
6/15/7 Prowers County, CO Woman attacked by rabid coyote. The attack happened last Friday, June 15 at a farm south of the town of Holly in southeastern Colorado. The last "Recorded rabid" coyote attack was three decades ago.
Elsie Rushton, 87, was sitting out on her deck, enjoying the sunshine, when the coyote attacked. She says she first thought it was just a small dog running through her yard. Rushton and her husband say they have lived in the house since 1948. They say they often see coyotes, but they rarely come onto their property. This time, a coyote attacked Rushton, biting her on her legs and on her right arm. ...snip... Read the article Here: 9NEWS
5/22/7 Middletown, N.J. Child 'bloody, crying' after coyote attack -- For the second time in as many months, officials believe a coyote has attacked a child in this wooded, suburban town in central New Jersey.
Police and state wildlife officials set traps Tuesday, and were looking for the animal that attacked 5-year-old Brayden Gazette.
Brayden and his 8-year-old sister, Sydney, were walking in the street near their home at about 8:30 p.m. Monday when the animal bolted from some nearby woods and bit Brayden on his head. The animal ran off when the girl screamed.
"He was bloody and they were crying," Gazette said Tuesday.
Gazette took Brayden to Riverview Medical Center in Red Bank on Monday night, where he got 46 stitches in the back of the head, as well as two shots for rabies.
Gazette's husband, Larry, said he saw their black Labrador retriever, Francisco, chasing the animal. He too thought it was a coyote.
Soon after the attack, a coyote was spotted in the same housing development. Police fired a shot and the animal appeared to twitch, but a search found neither a carcass nor a blood trail.
----Snip---- Read the story here and here.
Maybe they got him... Police kill coyote in N.J. But, maybe not.
Coyote shot by Middletown police.
4/10/7 Coyote Bites 20-Month-Old Boy Outside New Jersey Home.
Middletown, N.J. Authorities are setting traps to catch a coyote that brutally attacked a 20-month-old boy outside a New Jersey home Friday night.
The coyote bit Liam Sadler on the head and neck while the toddler was playing in a back yard, then approached the boy's grandfather.
"It proceeded to come after my dad. ... It was like it was used to people," the boy's mother, Rena Sadler, told FOX News on Tuesday. "He shouted and then it turned around and walked away." ...snip... Read the new article here and here.
4/4/7 Coyotes strike fear into some.
Woodstock, IL A coyote jumped over a silt fence and snapped at 8-year-old Brandon Schaefer's hand when he was walking home from school last month, his mother said.
The bite left two puncture wounds, and the boy received five rounds of rabies shots, which left him feverish and vomiting. Brandon received his last shot Wednesday afternoon.
"If they're going to attack my 8-year-old, they're going to attack a 5-year-old," his mother, Jenny Schaefer said, adding that the next attack might be more serious. ...snip... Read the news report here.

12/27/6 Coyote bites 3 people in Palmer, PA
Three people were bitten by a coyote over about a 21/2-hour span Tuesday morning in Palmer, prompting township police to warn day care centers, the Palmer Park Mall and everyone they saw walking around that a possibly rabid coyote was roaming the area and attacking people.
Two men were attacked while walking dogs, and a woman was bitten on the finger in her yard, all within a short distance in a residential area west of Route 248 and north of Route 22, police said. All three were told to get medical treatment, Police Chief Bruce Fretz said. ...snip... Read the story here.
9/06 Reading, PA
Couple tell of battle against coyote. "It was scary," says a Lower Heidelberg Township man who eventually shot and killed the rabid animal. A rabid coyote terrorized a Lower Heidelberg Township couple attacking one of their dogs and trying to break into their house before homeowner Craig S. Luckenbill killed it with a shotgun. Luckenbill said his wife, Jenny, played a key role in the battle, trapping the coyote by slamming the front door on its neck as it snarled and tried to force its way into the house on Brownsville Road near Blue Marsh Lake. The couple's two Labrador retrievers, Annie and Cali, both fought with the coyote, trying to protect the Luckenbills. "It was scary," Craig Luckenbill said Thursday about the Sept. 21 encounter. The 40-pound male coyote was the first ever to test positive for rabies in Pennsylvania, according to the state Game Commission. ---snip--- Read more Here.

Rabies Confirmed in Coyote Killed in Berks County
"This is the first confirmed case of rabies in this species in Pennsylvania," said Dr. Cottrell. "We always knew that coyotes were susceptible to rabies, but such a case had never been confirmed before. The Game Commission is awaiting the results of tests to determine which strain of the rabies virus was affecting the coyote.
"With many Pennsylvanians, including hunters, trappers and hikers, preparing to enjoy outdoor activities in Penn's Woods, we wanted to remind them to be cautious if they encounter wildlife acting in an unusual manner."
4/27/6 Seattle, WA Two Young Boys Nipped By Coyote In Seattle Suburb.
Washington state wildlife officers are setting traps for a coyote that nipped two small boys in a Seattle suburb. Wildlife crews are warning people who live in Bellevue, Washington's Eastgate area about the coyote. Jacob Town, 4, was bitten in the bottom Wednesday evening while playing in his front yard while his mother was working nearby, and 18-month-old Tristan Bec was nipped on the ear and scalp as he played with his brother at a school playground. The boys were treated for minor puncture wounds and scratches, and given rabies shots as a precaution.
A captain with the state Department of Fish and Wildlife said the attacks are the most recent of five confirmed coyote encounters in the past month. He said all probably involve the same animal. --snip-- Read the news report here.
1/10/06 Asheville, NC Coyote attacks spur rabies scare.
Animal control officers captured a coyote they think attacked three people Monday, had it killed and sent a sample of its brain to a state laboratory in Raleigh to be tested for rabies.
A coyote bit landscape worker Richard Zerbe on the nose while he and colleague Eric Parsons worked at a Lakewood Drive home in Kenilworth. "It kept attacking," said Parsons, who was blowing leaves when the incident began.
Police and health officials want people who may have been exposed to the animal to contact their health care provider or, if a pet was exposed, their veterinarian. Laura Dintsch said a coyote attacked her black Labrador at her South Beaumont Street home early Monday morning.
"If someone is exposed to rabies, they need to have a medical evaluation," said Sue Ellen Morrison, disease control manager with the Buncombe County Health Center. Treatment generally involves an injection around the bite wound and a series of five vaccinations administered over 28 days, she said. --snip-- Read the full story here.
10/6/2005 Northborough, Mass. Grandad, 76, Recalls Wrestling Coyote.
A Northborough grandfather is recovering Thursday after wrestling with a coyote that attacked him and his 4-year-old grandson while they were walking on a nature trail. Arthur Cole, 76, and his grandson Nicholas, 4, were walking near the Assabet River about 4:30 p.m. Wednesday when the 45-pound female coyote attacked them from behind. Nicholas ran for help while his grandfather wrestled the coyote to the ground. "I had a hold of her tail with my left hand, and I think I had my right arm under her head," Arthur Cole recalled, his right hand and left ankle thoroughly bandaged. Nicholas saw the coyote biting his grandfather and ran about a quarter of a mile back to his grandfather's Birchwood retirement community home to get help. ...snip... Full story here & FreeRepublic.com post here.
7/12/2005 Coyote bites country club security guard in Mashpee.
MASHPEE, Mass. - A security guard at a Mashpee country club was treated for rabies as a precaution after being bitten by a coyote last week.
A guard patrolling the grounds of Willowbend Country Club was bitten on Thursday night after apparently disturbing the coyote as it was rooting through some bags of illegally dumped household trash for food, Mashpee's animal control officer said.
"It was over food apparently," Officer June Daley told the Cape Cod Times. "It did break the skin on his leg, so he was treated for rabies as a precaution." ....snip.... News story here.
4/16/05 Mayfield Village, OH - On Saturday, a female coyote bit a 61-year old cyclist from Willoughby. The incident took place near the park's 50-acre Upper 40 unit near the A.B. Williams Memorial Woods and popular Forest Picnic Area, both in Mayfield Village. The coyote later approached three Cleveland Metroparks officials, including a park ranger who shot the animal. The coyote's head was sent for testing, with results on Wednesday indicated the animal had rabies. Full Story here.
4/20/5 Calgary, Canada -Coyote shot after 2 Calgary toddlers attacked. One coyote has been shot and a second is being tracked after two small children were bitten in separate incidents at Calgary playgrounds Tuesday. Emergency services says a three-year-old boy was playing in Confederation Park in northwest Calgary at about 10 a.m. when he was attacked. Witnesses said a coyote grabbed Leonard Mustafa by the head, puncturing the skin on his head, under his eye and on the left side of his face. A worker from the boy's daycare scared off the animal, which hasn't been confirmed to be a coyote. Leonard was taken to hospital for treatment. At 3 p.m., paramedics were called to the Rosedale Community Centre in northwest Calgary to deal with a 2 ½-year-old girl. Ellie Judson had been attacked while playing outside with her babysitter by an animal witnesses described as a coyote. ...snip... Story Here.
April 2005 WILMINGTON - There are some things in life that not even 17 years as a prison guard and police officer can prepare you for. Wilmington Police Officer and former Concord prison guard Louis Martignetti found that out the hard way Saturday when a coyote attacked his daughter and then him while his family did yard-work at their home off Burlington Avenue. Martignetti, his wife, 7-year-old son, Gino, and 4-year-old daughter, Tia, were outside when the animal ran up and bit his daughter in the leg about 10 a.m. Martignetti, who was in his shed at the time, heard his wife's screams, but at first did not know what was going on.
"She started screaming something like, 'Pick up the baby, pick up the baby,' but it happened so quick I didn't understand what she wanted me to do," he said.
That's when he turned and saw a coyote lunge at his daughter, who only weighs about 28 pounds, and bite her in the leg. Full Story Here
2/18/05 MARSTONS MILLS - Woman Bitten by rabid coyote. Dressed only in underwear and a T-shirt, a man rescued his wife from the jaws of a rabid coyote that attacked her in their back yard yesterday, clubbing it with a piece of lumber. Cindy Parker-Kelley's bandaged hand. She will undergo a series of anti-rabies shots. Cindy Parker-Kelley, 44, was bitten on the left hand by a 45-pound female coyote at about 7 a.m. as she tried to shoo it away from her dog, Dakota. The dog was tethered to a run in the back yard of the Fairhaven Lane residence. David Kelley beat the coyote down with a two-by-two, and police later killed it. Full story here in the Full story from the Cape Cod Times.
2/11/05 Coyote Attacks 85 Pound Pet Dog.
Having a coyote attack her 85-pound dog was the last thing Suzann Erney expected Monday afternoon. Waiting for her elementary school-aged children to come home, she was at the end of their long driveway on Wolf's Bridge Road in Middlesex Township. Rocco, the family pet, was on a retractable leash. Then Erney saw a coyote suddenly run toward Rocco. She struggled to get the dog more than 100 yards down the driveway and into her car. By that time, the coyote had inflicted cuts and puncture wounds on Rocco's back legs..... Click Here for Complete Story.
06/07/04 Simi Valley police shoot coyote suspected in child attacks
SIMI VALLEY, Calif. - Police shot to death a coyote they believe attacked four children, including a 3-year-old who was hospitalized with bites to his neck, face, head and ear, authorities said Monday.
....snip....
Officers were first summoned to a home where witnesses said boys ages 2 and 3 were attacked as they played in their back
yard. The coyote bit one of them on the right ankle and the other on the left ankle before neighbors chased it away, May said.
The animal then surfaced a few blocks away, where it scratched a 7-year-old boy on the ankle.
While searching the area for the coyote, the officers got a report that it had surfaced again, near Canyon View Drive, where it grabbed a 3-year-old boy by the head and attempted to drag him away.
The officers located the animal and opened fire after it threatened to attack them, May said. It was struck by two bullets. Read the full account here. One boy, Weston Field, while on his porch, was bitten on the face, ear, neck, hand and head by the coyote.
12/30/03 Teen survives attack by three coyotes. While walking through the field to check on his truck, he was perhaps 75 yards from the vehicle when he heard what he thought were deer running behind him.
"When he turned around, he saw the coyotes leaping at him," his dad said.
One of the three coyotes bit into his forearm, while another lunged for his left thigh.
"I knew I had to get them off of me or something bad could happen," he said. "We had seen about 12 one day running in the field so I figured if it was just three I'd be okay, but if the others came I'd be in serious trouble." Full story Here.
8/05/03 APPLE VALLEY — A 3-year-old child was attacked by a coyote on the driving range at Jess Ranch Golf Course late Monday afternoon, San Bernardino County Sheriff's deputies said.

The child, originally identified by authorities as a boy, was watching his father play golf when a coyote appeared suddenly and latched onto him by his jaw. Story here: Coyote attacks child
10/02/01. Allison Newell, an 8-year-old girl and Luis Enrique Villalobos, a 7-year-old boy, were bitten by a coyote at 12:15 pm during the lunch hour at Truman Benedict Elementary School in San Clemente, California. The coyote bit the backpack of a third child. The coyote came into the lunch area and attacked Allison from behind. Fourth-grade teacher Mitch Colapinto threw water bottles and rocks at the coyote, which then ran through the playground and lunged at Luis. Both students suffered scratches and minor bite wounds, the girl on the back of her neck and the boy on his back and arm. They were treated at San Clemente Hospital and released. The treatment included beginning a series of rabies shots.
The school is surrounded by hillsides where homes are being built, destroying the natural habitat of the coyotes. Three coyotes were killed on a nearby hillside later in the day by wildlife specialists from the U.S. Department of Agriculture.

There have been a handful of other recent incidents in Northridge and Irvine. (LAT 10/3/01, B3, OCR 10/3/01)
7/12/01 Vancouver, Canada. Baby's mother recalls coyote attack. The Vancouver mother who saved her 15-month-old daughter from a coyote this week says she wasn't thinking – she just just acted. Dora Chan was gardening in her yard with her baby when the coyote grabbed the little girl by the head on Monday evening. Chan kicked and punched the animal until it let go. The child is now at home again, after being released from hospital. Half her face is stitched up and swollen. ...snip... Story Here.
5/19/00. A 3-year-old boy was bitten on his side outside his Amaya Drive apartment complex at 7 pm in La Mesa, San Diego County. A responding police officer hit the coyote with a shotgun blast, but the coyote was not found in the next day. The boy was treated at Grossmont Hospital for four puncture wounds in his right side. (SDUT 5/21/00, B3)
5/13/00. A 9-year-old boy was bitten in the buttocks by a possible coyote in a residential neighborhood in La Mesa, San Diego County, California. It was not 100% certain that the animal was a coyote. (SDUT 5/16/00, B3)
8/20/99. Seven people were bitten by coyotes between March and August in the Lake Tahoe area, including one tourist who was bitten in the thigh while walking in the Caesars Tahoe parking lot over Memorial Day weekend. Airplane flights at the South Lake Tahoe runway have been cancelled or delayed due to coyotes on the airport runway, who have even chased planes as they took off! In May, 1999, the airport was told by the FAA to find a solution to the problem. Animal control killed 19 of the boldest coyotes in the casino area. (SDUT 8/20/99, A28)
7/29/98. There has been only one coyote attack on a human reported in Massachusetts in the past 50 years, on 3-year-old Daniel Neal of Sandwich while he was playing on his swing set. His mother forced the female coyote off Daniel, but the coyote hung around. Police responding to her call killed the coyote.
Daniel suffered puncture wounds and abrasions to the head, shoulders and back, but is OK. The same coyote had earlier chased a person on a bike and a jogger as well as chewing on a sleeping bag with a child inside.

The first active coyote den on Cape Cod was found in 1985.

In comparison, there are thousands of dog bites annually in Massachusetts. (Cape Cod Times 7/30/98; Environmental News Network, 8/5/98; Lexington Minuteman, 3/15/00)


February 1997 South Lake Tahoe, CA - Four-year-old Lauren Bridges suffered multiple wounds to her face, of which 16 required stitches, when attacked by a coyote in the yard of a South Lake Tahoe, California residence in. Complete Info with lists of Coyote Attacks Here.
12/10/97 On 12/10/97, a coyote attacked a 2-year-old boy in Tucson's Wildlife Ridge Park, but did not break his skin. The next day, in the same park, a 4-year-old boy was bitten and scratched and a 22-month-old toddler was bitten around her right eye and required seven stitches for the deep puncture wounds. (SDUT 12/17/97, A3)
12/17/97. Coyotes attacked and bit two Scottsdale, Arizona children in separate attacks within a week. Neither child was seriously hurt. (SDUT 12/17/97, A3)
2/17/97. Lauren Bridges, a 40 pound, 4-year-old girl, was attacked by a 40 pound female coyote when she left her vacation rental on Saddle Road in South Lake Tahoe, CA. The coyote knocked her to the ground and began biting her face, the only part not covered by ski clothes. Her father heard her screams and pulled the coyote off his daughter as it continued ripping at her face with its teeth. Lauren required 22 stitches for 16 wounds to the girl's face, neck and scalp, out of a total of over 30 puncture wounds. One of the puncture wounds came within a centimeter of her jugular vein. The father was not bitten, and the coyote was killed moments later by a police officer. (Tahoe World region 2/24/97, 2/19/97 and 3/5/97)
In the previous month at South Lake Tahoe, Supervisor John Upton reported that a man was bitten by a coyote, other skiers were chased by coyotes, and children walking to school were followed by coyotes. Apparently, people had been feeding coyotes in the area, accustoming the coyotes to people. (Placerville Mountain Democrat 2/24/97)
10/96? (< 4/11/97). A 40-year-old woman jogger in Benkelman, Nebraska, was bitten on the leg when a coyote attacked her as she jogged around an athletic track. (Animal Damage Control Program of the USDA)
6/13/96. A 3-year-old Palo Alto boy was attacked by a 2-year-old male coyote at the Windy Hills Open Space Preserve in Portola Valley, near Los Altos, CA. As the family was packing up the car after a picnic, the coyote used his teeth to grab the boy by the hand and drag him toward nearby bushes. The boy was playing with a Frisbee which was also bit by the coyote. The boy's 15-year-old brother scared away the coyote. The coyote was later trapped, and DNA testing (from the Frisbee) was attempted to make the id certain.
This was the first attack in the 25 year history of this Preserve. (Los Altos Town Crier 7/24/96)
7/20/95. Fifteen-month-old Erica Galvin of Reno, Nev., suffered seven puncture wounds to her right thigh when a coyote sneaked up on her about 4 p.m. Thursday near the merry-go-round and tennis courts at Griffith Park in Los Angeles. The coyote was scared away by her mother. (SDUT 7/24/95, A3)
1/03/95. A coyote bit a Fallbrook, California boy as he slept on the deck of his home. (SDUT 1/3/95, B1)
1981 GLENDALE, CA -- Parents of a Glendale girl who authorities say was killed in a 1981 coyote attack rushed to City Hall in the middle of a City Council meeting after they saw an animal rights activist on television protesting coyote trapping and questioning how their child died. ...snip...
"The coyote dragged her across the street," Keen said. "My husband ran to her rescue and chased the coyote off.
"We drove as fast as we could to Glendale Adventist Hospital, ran red lights, did everything we could to save her life. She was in surgery for four hours, and she died from injuries because of the coyote attack." Story here.